Program Overview

Main Conference

2020 June 16 - 18 (Tuesday - Thursday)

Workshops and Tutorials

2020 June 14, 15 and 19 (Sunday, Monday & Friday)
Fireside Chats

Satya Nadella
CEO, Microsoft
Tuesday, June 16th, 9:00 AM
Charlie Bell
SVP, Amazon Web Services
Thursday, June 18th, 2:00 PM
Image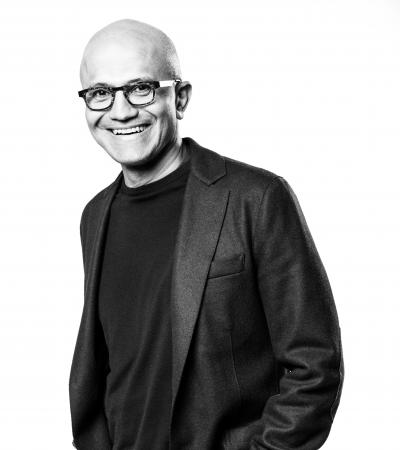 Satya Nadella
Satya Nadella is Chief Executive Officer of Microsoft. Before being named CEO in February 2014, Nadella held leadership roles in both enterprise and consumer businesses across the company.
Joining Microsoft in 1992, he quickly became known as a leader who could span a breadth of technologies and businesses to transform some of Microsoft's biggest product offerings.
Most recently, Nadella was executive vice president of Microsoft's Cloud and Enterprise group. In this role he led the transformation to the cloud infrastructure and services business, which outperformed the market and took share from competition. Previously, Nadella led R&D for the Online Services Division and was vice president of the Microsoft Business Division. Before joining Microsoft, Nadella was a member of the technology staff at Sun Microsystems.
Originally from Hyderabad, India, Nadella lives in Bellevue, Washington. He earned a bachelor's degree in electrical engineering from Mangalore University, a master's degree in computer science from the University of Wisconsin – Milwaukee and a master's degree in business administration from the University of Chicago. Nadella serves on the board of trustees to Fred Hutchinson Cancer Research Center and his alma mater the University of Chicago, as well as the Starbucks board of directors. He is married and has three children.
Image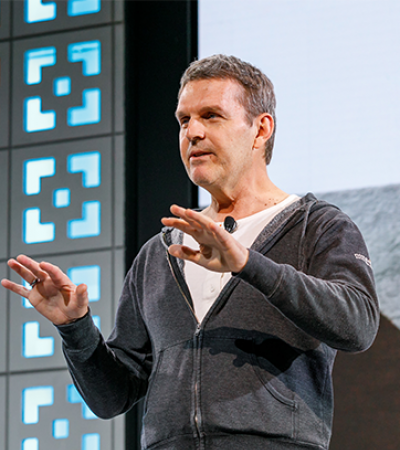 Charlie Bell
Charlie Bell began his career in 1979 as a developer of minicomputer software used to calculate optimal payload layout for NASA's Space Shuttle program. In 1984, he took a hiatus from software development and moved into project engineering for integrated space shuttle cargoes. Bell managed the payload complement for STS-61B, working a console in Johnson Space Center through the Thanksgiving 1985 mission less than two months before the ill-fated Challenger disaster. He also owned the Hubble Space Telescope deploy mission, STS-31. During the post-Challenger accident "stand-down", Bell became deeply involved in database programming and in 1989 he joined Oracle's field services team. There, he spent seven years writing Oracle applications and managed numerous transactional systems projects and teams.
In 1996, Bell left Oracle and co-founded Server Technologies Group to build internet commerce transaction software. The team at Server Technologies fell in love with a small electronic commerce company just across Lake Washington, and in March 1998 closed doors and put on "Amazon.com" badges. Bell became the Director, and later Vice President, of Infrastructure for Amazon.com. He has held several executive posts at Amazon since then, leading to his current job in Amazon Web Services (AWS). As Senior VP of Utility Computing, Bell currently owns world-wide engineering, operations, and product management for AWS. He graduated from the University of California Fullerton with a Bachelor's degree in Management Information Systems.
Fireside Chats conducted by
Dr. Harry Shum and Prof. Jitendra Malik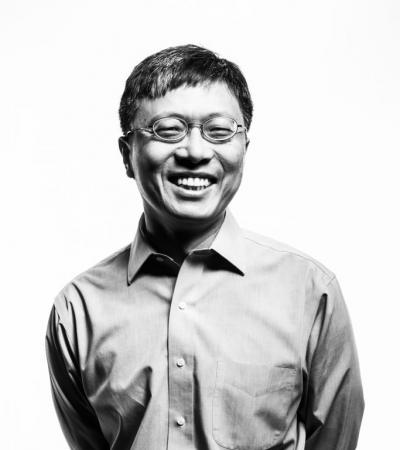 Dr. Harry Shum
Dr. Harry Shum is currently an adjunct professor at Tsinghua University.
From 2013-2020, Dr. Shum was the executive vice president of Microsoft's Artificial Intelligence (AI) and Research group. He oversaw Microsoft Research (MSR) as well as AI-focused product groups including Bing. He served as the corporate vice president responsible for Bing search product development from 2007 to 2013.
Dr. Shum joined Microsoft Research in 1996 as a researcher based in Redmond, Washington. In 1998 he moved to Beijing as one of the founding members of Microsoft Research China (later renamed Microsoft Research Asia). There he began a nine-year tenure as a researcher, subsequently moving on to become research manager, assistant managing director and managing director of Microsoft Research Asia and a Distinguished Engineer.
Dr. Shum is an IEEE Fellow and an ACM Fellow for his contributions to computer vision and computer graphics. He received his Ph.D. in robotics from the School of Computer Science at Carnegie Mellon University. In 2017, he was elected to the National Academy of Engineering of the United States.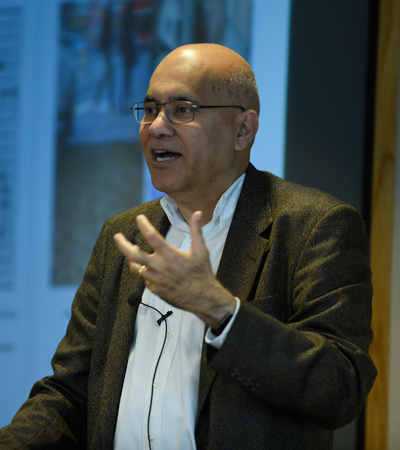 Prof. Jitendra Malik
Jitendra Malik is an Indian-American academic who is the Arthur J. Chick Professor of Electrical Engineering and Computer Sciences at the  University of California at Berkeley. He is known for his research in Computer Vision.

Prof. Malik's research group has worked on many different topics in computer vision, computational modeling of human vision, computer graphics and the analysis of biological images. He has mentored over 60 PhD students and postdoctoral fellows a number of whom hold faculty appointments at major universities in the US (MIT, UC Berkeley, CMU, Caltech, Cornell, UIUC, U. Penn, U. Michigan etc.) and around the world.  Several well-known concepts and algorithms arose in this research, such as anisotropic diffusion, normalized cuts, high dynamic range imaging, shape context and R-CNN.  According to Google Scholar, his works have been cited over 150,000 times with h-index of 124, i10-index of 278 and over 20 of his papers have received more than a thousand citations each. He is one of ISI's highly cited researchers in engineering.

Prof. Malik was awarded the Longuet-Higgins Prize in 2007 and 2008 and the Helmholtz Prize twice in 2015 for contributions that have stood the test of time (awarded to papers after 10 years of publication). He was awarded the 2019 IEEE Computer Society's Computer Pioneer Award for his "leading role in developing Computer Vision into a thriving discipline through pioneering research, leadership, and mentorship".